Whether you're buying your very first car or starting a new business venture, insurance is something that everyone has to deal with in life. While insurance can feel like just one more thing on your plate, it's often a legal requirement (depending on what type of insurance you need). You don't want to be stuck in a situation where you have to pay out thousands for an incident, because you're not covered by an insurance policy.
If you're looking for an insurance policy, you might be wondering whether insurance brokers are worth it. Is it best to enlist the help of a broker, rather than using an insurance comparison website, or going directly to an insurance company yourself?
While it can be tempting to deal with insurance yourself, especially with insurance comparison sites that shoot out quotes in seconds, this won't always get you the cheapest deal, or the right insurance for your business, property or possessions.
In this article, we're going to cover exactly what insurance brokers are, what they can do to find you the best insurance policy, and whether insurance brokers are worth it.
Are insurance brokers worth it?
Insurance brokers are definitely worth it because they have the expertise to find you the best insurance deal, while making sure that your insurance policy is especially tailored to your situation and whatever you are insuring, unlike insurance comparison websites, whose quotes are likely to be too generalised to cover every eventuality.
Insurance brokers are also worth it because they can access insurance deals which most insurance companies won't advertise to customers, and they usually have prior relationships with insurance companies, so they can get much better deals for you than if you were to approach the company yourself, or use an insurance comparison website.
Choosing insurance is a very complex business, and insurance plans can be complicated. An insurance broker has the skills to decipher subtle differences between policies, and will do the research to ensure you get the best one for you.
For example, if your vegan cafe is suddenly booming with takeaway orders during lockdown, an insurance broker would be able to identify your need for cyber insurance, to protect you against cyber-hacking if you take payments over the internet, or hold sensitive customer data.
Insurance brokers also help you after your insurance plan is in place, for example, checking whether you need to change or update your policy, and helping put in insurance claims.
What is an insurance broker? (UK)
An insurance broker in the UK is someone who goes between yourself and different insurance companies to find you the best insurance policy.
Insurance brokers work for you, not insurance companies, so it's in their best interest to find you the right coverage in your budget, which protects all the things you need to insure.
Their job is specifically to represent your interests, rather than favouring any particular insurance company. As an insurance broker's business won't succeed unless they do a good job for their clients, you can trust that they will find you good deals, tailored to your specific situation.
It doesn't cost anything to use an insurance broker. They make their money in small commissions from the insurance company they find you a policy with. Because insurance brokers represent consumers rather than insurance companies, they can't bind your insurance (confirm that your insurance coverage is in place).
Usually an insurance agent of the company you end up getting insurance with will do this, and it just means that you'll be covered in terms of insurance until your policy is officially issued by your insurance company.
How to find an insurance broker safely
To ensure that your insurance broker is legitimate, always check that:
They are regulated by the Financial Conduct Authority, which works to protect consumers in the financial market. All legitimate brokers should appear on the Financial Services Register on the FCA's website, and it's definitely a warning sign if they don't.
They don't use insurance comparison sites. A legitimate broker will have established relationships with insurance companies and won't need to look on comparison websites that are publicly available to anyone. Also, it is against the Terms and Conditions of comparison websites for anyone except a customer to use them.
That they have a website. If you can only find an insurance broker via a social media account alarm bells should be ringing, as if you don't have any proof that they're a real company, they could well be a scam.
9 reasons insurance brokers are worth it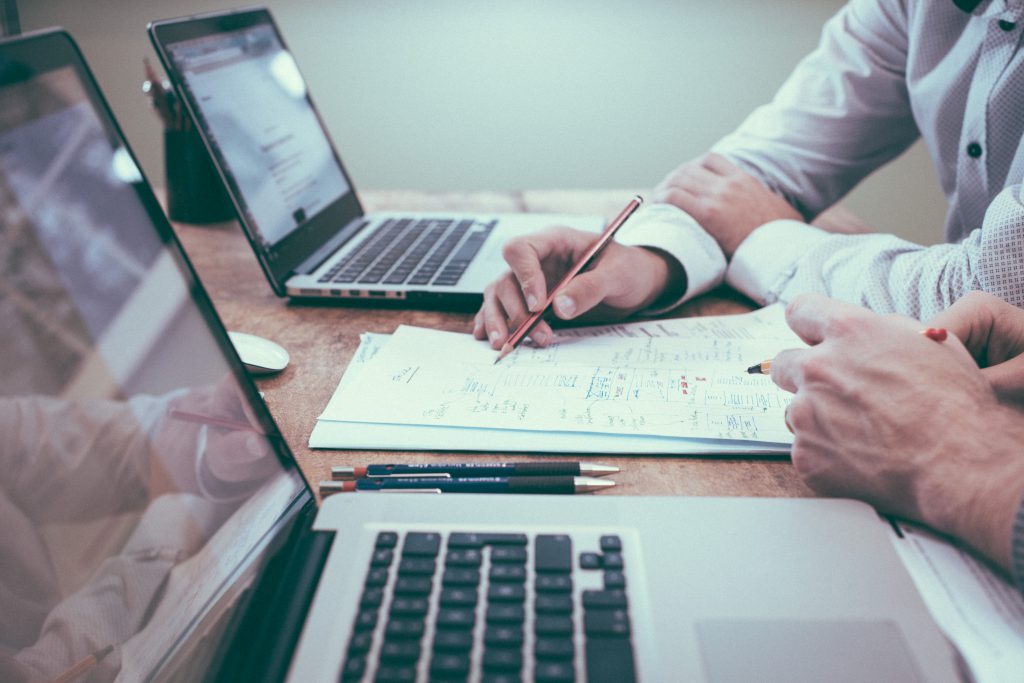 Free to use
It shouldn't cost anything to get expert guidance from an insurance broker, because they take commission from the insurance provider they link you up with. So, you won't have to pay any fees on top of your insurance premium (monthly payments to the insurance company you end up with), which means you get personalised, expert advice on the best insurance without paying a penny.
Although insurance brokers do receive a commission from the insurance company you sign up with, you don't need to worry about them pushing you to buy something more expensive than you need. Insurance brokers are bound by a fiduciary duty to act in your interests and create a relationship with you based on trust and confidence.
A fiduciary duty exists to ensure that the people managing how you spend your money (here, your insurance broker) are loyal to you, and that there is no conflict of interest between you, the person they owe the duty to, and themselves.
Find the best product for you
Unlike a price comparison website, an insurance broker can take into account every detail of your personal situation, to find you the best policy. And unlike an insurance company, an insurance broker gets no benefit out of encouraging you to choose any provider other than the one which offers you the best coverage.
Because you communicate with them directly, an insurance broker will also have more details about your insurance needs than a price comparison website, so they'll be able to tell you if policies are already covered by your existing insurance, so that you don't end up paying doubly for something you don't need.
Also, insurance brokers have connections with a wide range of insurance companies, which means they can access policies which aren't necessarily advertised by companies.
Impartial and expert advice
Because insurance brokers are independent companies who serve you (and whose business flourishes as a result of finding you the best insurance deals), you can trust that you're getting impartial advice from an insurance broker.
Price comparison websites are often marketed as good options for time poor people, but getting a quick quote based on a few automated algorithms, and only seeing examples of companies who have paid to be featured on these websites, may not be the best option.
Having real experts at a company work on your behalf to find you the best insurance plan is a more trustworthy option, as you'll get the key advice and warnings on coverage and insurance loopholes that you'd be unlikely to access anywhere else.
As the very reputation (and therefore continued business) of an insurance broker company is based on trust, you can feel secure in the fact that your insurance broker will support your interests alone.
Cut through the jargon
Insurance policies are necessarily complex, because they have to spell out in every possible manner what is covered and what is not, and simple language leaves too much room for ambiguity.
As a result, getting an insurance broker who understands these details and can explain each policy, as well as work out the type of coverage you need, is a huge part of finding the right insurance.
If you're opening your dream business for the first time, or insuring the mobile home you and your spouse have finally saved up enough money to buy, you don't want to have to puzzle out what insurance terms like 'subrogation', 'indemnity' and 'uberrimae fidei' mean.
Finding an insurance broker who can cut through all the professional jargon to find out which policy will protect your business and possessions the most for the least money, means you can focus on enjoying your new home, or making your first business profit.
The best prices
Not only are insurance brokers experts in finding you the best deals for your insurance needs, they can often get you cheaper policies than if you were to go directly to insurance companies, or use comparison sites.
This is because insurance brokers often have special relationships with insurance providers which mean they can get you a cheaper deal. You're also more likely to get cheaper coverage through an insurance broker, because insurance companies know that people using insurance brokers make fewer unnecessary claims and are more likely to be insured for the right amount (because they've used insurance experts to organise their policies), saving the company money.
Insurance brokers can also find you the cheapest deals, because their years of experience in the industry mean they can use special tactics to get the most out of insurance companies for the least amount of money.
Helps you find a specialist provider
If you need specialist insurance cover – for example, critical illness, income protection or if you have an unusual home (for example, a house with a thatched roof) – you should always go to an insurance broker.
This is because you're unlikely to find the range of coverage (or any coverage at all) you need in terms of specialist insurance on an insurance price comparison website.
Whether you want to insure something unique and highly expensive, like a rare antique or a collection of paintings, or a special day like your wedding, an insurance broker will know both where to go, and the range of options that are available to you, so you secure a fair price for your insurance premium.
Manages your claims
Not only are insurance brokers experts in finding you insurance policies, they also deal with your claims (when you need to claim back costs for something you've got insurance coverage, for example, damage to your home).
If you need to make a claim, you're likely to be in a stressful situation, for example, there may have been an injury in your workplace, or someone has died and you need to claim life insurance.
Insurance brokers can speak to loss adjusters (the people who investigate claims, especially if they're complex) and claims departments on your behalf, to ensure that you get your insurance payout, and make the process as hassle-free as possible.
Long-term support
Insurance is so much more than just signing up to a policy. As situations change , your insurance needs to reflect this, to ensure that you're continuing to get the right coverage for the right price.
It's common to sign up to an insurance policy and feel like you're on your own from there (for example, you'd have to negotiate claims yourself), but with an insurance broker, you get a long term source of support and expertise.
As insurance brokers aim to build long lasting relationships with you, they can offer regular reviews to see that your insurance is working for you, and find you new deals when it needs to change.
Frees you up to do what you want to do
Let's face it, no business owner, home owner or anyone seeking insurance really wants to spend hours of their free time trying to decipher insurance policies.
We all have busy lives with work, social engagements and caring responsibilities, and the great thing about an insurance broker is that they free up your time to do what you need to do (your job or running your business, for example).
Insurance brokers take responsibility to explain the fine print of your insurance policy to you, and disclose any cover that isn't offered in your policy, so you know exactly you're signing up to.
Now that we've gone through all the details of whether insurance brokers are worth it, we hope you've found this a useful read. Remember that you have lots of options when it comes to insurance, and insurance brokers will always be there to explain the complex details to you, and make sure you get the best price.