Many of us will have read over the past year how difficult it can be to get an appointment with your GP. Calls are often triaged by receptionists. Or you could be asked to fill in an e-consultation.
Either way, you sit by your phone waiting for an appointment to be allocated, or a call back from your GP team. Which unfortunately, doesn't always happen, resulting in starting the cycle again. The process can be stressful, hard work and time-consuming, the last thing you need when you are feeling under the weather.
While our NHS GPs work extremely hard and remain overwhelmed at the moment, it makes sense to think of alternatives that get us in front of a GP quicker, without adding to the NHS backlog.
Here's the thing: many of us might have access to a 'digital GP' solution we didn't know about.
Many life insurance policies, income protection and private medical insurance policies come with additional policy benefits which can include a digital GP service! Of course, you would need to check your own policy wording to understand what is available to you, so why not take a look right now?
What is a digital GP?
A digital GP is simply an online GP service which enables you to access support faster, via an app or website. Some refer to it as a 'GP in your pocket'!
You can book appointments online and will be seen via a virtual call within minutes – you can ask for advice, be referred to specialists, referred for physical examinations, and they can write prescriptions for you, in the same way as your in-person GP can. The aim is to offer subscribers a more efficient service.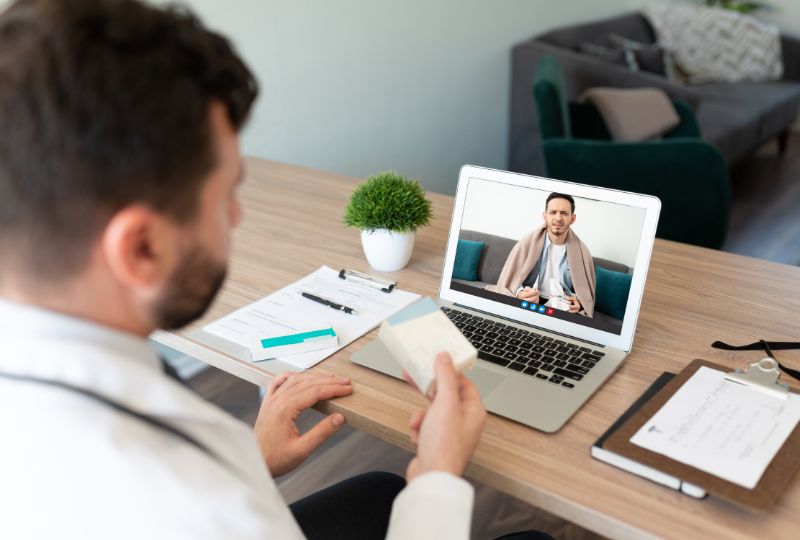 So, what additional benefits come with some life, health, and income protection policies?
24/7 digital GP consultation

Find out whether your policy includes a digital GP. An additional benefit like this could provide round-the clock access to GPs who are on hand to support you with medical concerns, prescriptions, or further specialist referral.
2nd Medical Opinion Service
Experts in the sector will review your case to assess if you are currently on the right diagnosis and treatment plan.
Mental Health Support
A dedicated team of mental health specialists could be available to offer personalised care and provide the right support strategy and treatment for you.
Health check
A Health Check could give you a personalised report designed around improving your health and nutrition.

Check your policy benefits now
May policyholders have purchased these types of products years ago, and could be completely unaware of the benefits available. It's worth giving them a call, checking the insurers website, and keeping an eye out for any policy updates and annual statements.
We recently reminded A-Plan clients about their additional benefits, and they were really pleased we mentioned it to them. They also weren't aware that using additional benefits doesn't affect a claim:
"I was not aware of these benefits. So, If I use them it doesn't count as a claim and will not cost me extra!" – Kevin, 2022

"I needed an urgent appointment on Christmas Eve for my son, and suddenly remembered I had a digital GP service with my life insurance policy. I was blown away with the service, advice, help and care and all in the comfort of my own living room. I was able to get the information I needed and was able to enjoy the magic of Christmas without the worry of trying to get an appointment at my local GP surgery. It's really good that these policies have additional benefits and means that I can get value from paying my premium all year round!" – Elizabeth Perry, 2023
Seeing your own GP is incredibly important as they'll have access to your full medical history, but for some ailments and digital GP is all that is needed. What are you waiting for – have a look and see if you have access you didn't know about?
Grab a coffee and dig out your life or health insurance policy – or if you need help with one, call your local branch for support.
You could also read: