We joined the Howden family two years ago, and we hope you've been able to participate in the celebrations surrounding our name and brand change to reflect our collective power. Yes, it's a big change for the better, but it's still the same team of insurance experts working to help you get great value on your insurance needs.
In this spirit we decided to take a trip down memory lane and explore some of the most famous rebrands and name changes in recent years. After all, it wasn't that long ago that you'd be scrolling on AuctionWeb, looking at a pair of Blue Ribbon Shoes, while snacking on a Marathon bar!
Do you remember those brands? Keep reading, and put your knowledge to the test!
'Just Google it!'
Nowadays, Google is more than a well-known name, it's a verb that's made itself into the vocabulary of billions across the globe – just 'Google it'!
But it could have been a very different story, had it not been for an early name change. When Larry Page and Sergey Brin were developing their search engine, they first called it 'Backrub'. This is because their programme checked backlinks to estimate the importance of a website, in reference to your search.
But soon after they changed the name to Google, a play on the mathematical word 'googol', which means a very large number. It reflected their ambition to connect the world through information. What can we say, it worked!
BT to TNT
Did you spot that BT Sports became TNT Sports this summer? The change happened after the BT Group struck a deal with Warner Bros. Discovery to create a new premium sport offering in the UK and Ireland, and TNT Sports is already a household name in America.
But don't worry – all the sports you loved watching on BT Sports and Eurosport are still available with TNT, they're just now bigger than they were before!
It's a marathon, not a sprint
Businesses go through many stages, from concept, to starting up, to being an established brand. This is certainly true for some of the nation's favourite sweet treats.
The peanut and caramel chocolate bar now called Snickers was, of course, known as a Marathon for decades. Created in 1930, Marathon bars got their name from one of the Mars family's favourite horse, so the story goes.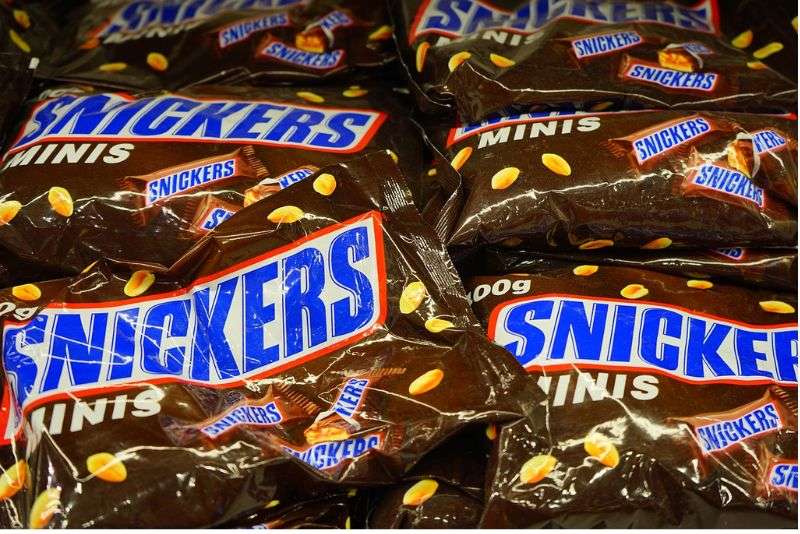 But, in 1990 (yes, it was that long ago), the chocolate was rebranded across the world – apart from in the UK, where it took a little longer to update. The popular confectionery did come back to shelves as Marathon for a limited time in 2019, as part of a retro campaign.
And they're not the only Mars product to do so; Starbursts were once called Opal Fruits. The sweets were named by Peter Philips, who won Mars' naming competition and earned himself £5 in the process.
In the late sixties, Opal Fruits were introduced in the US as M&Ms Fruit Chewies, and later rebranded as Starburst. It's unclear where the name came from, but there's speculation that it relates to the space race at the time.
The age of social media
Heralded with transforming the social media age, Facebook quickly became a household name, allowing people to connect, share photos and status updates. It's been almost 20 years since the platform began in a college dorm room, growing into a global social juggernaut.
In 2021, founder Mark Zuckerberg announced that Facebook would change its name, to Meta. The word comes from the Greek language, meaning 'beyond' and reflects the company's intention to develop a 3D virtual reality called the Metaverse.
Meta isn't the only social media platform to don a new moniker. Twitter has become 'X' thanks to Elon Musk. But did you know that it was originally started as Odeo?
Instagram was once called 'Burbn'! The inspiration for Instagram's first iteration was really the alcoholic drink bourbon, because one of the core team members was a fan of Kentucky whiskeys – who knew?!
Nice kicks!
Whether you pronounce it as one syllable or two, Nike has grown to absolutely dominate the industry of trainers, and wider sports. It's one of the most recognisable brand identities, with its signature 'swoosh' logo and impactful 'Just do it' motto.
But it could have been a very different outcome if founders Phil Knight and Bill Bowerman hadn't changed their brand's original name, Blue Ribbon Sports. In fact, it was only once they had the 'swoosh' logo designed that the name Nike came about.
Needing a new name that matched their new logo, the duo decided on Nike, inspired by the Greek goddess of victory. It captured what their company stood for – athletic, performance, determination and success.
Bidding for success
In 1995, Pierre Omidya launched 'AuctionWeb'; an online marketplace to connect buyers and sellers around the world. But it only stayed this way for two years, after being renamed to eBay. The story behind the name change is that Omidya wanted to name the site after his consulting firm, Echo Bay Technology Group. However, the domain name echobay.com was already taken – and reportedly still is to this day!
So, he shortened it to eBay, and the rest is history. The first item listed on the site in 1995 was a broken laser pointer, bought by a Canadian collector called Mark Fraser.
There was a rumour that Omidya started the site to help his wife add to a collection of Pez dispensers, but this has since been debunked by the founder himself!
Put your knowledge to the test!