It's a topic nobody wants to think about – but it's important to know about. This could enable you to effectively plan ahead, safe in the knowledge that you know how much cover you are likely to need against the current economic climate.
You may be surprised to know that, for the second year in a row, the cost of an average funeral in the UK has gone down – but the total cost of dying has actually gone up!
Total cost of dying:
2022 – £9,200
2021 – £8,864 – up 3.8%
The cost of a basic funeral:
2022 – £3,953
2021 – £4,056 – down 2.5%
But what do we mean when we say the 'cost of dying'?
While the cost of a funeral is now £3,953, down from £4,056 in 2021, rising professional fees (such as probate) and send-off costs (such as venue hire and catering) have caused the overall cost of dying to increase. In fact, the average cost of dying is now £9,200 – up 3.8% since 2021.
And here's another big change: due to COVID-19 restrictions in 2021, direct cremation has become a popular and practical option for many! It's a trend that's continued into 2022 with 18% of people choosing a direct cremation. To put this into perspective, just 3% of people considered a direct cremation in 2019!
What is a direct cremation?
A direct cremation is the most affordable choice for a funeral because it's a cremation without a service. The deceased goes straight to the crematorium to be cremated, and family members can either keep or scatter the ashes. There are no mourners, and there's no need to spend money on flowers, limousines, embalming, or any other extras.
71% of people are now aware of direct cremations. This is an increase of 7% on 2021, and marks a big jump from 2019, when only 52% of people were aware.
How are people paying for funerals in 2023?
According to the SunLife 2023 report, 69% of people surveyed made provisions to pay for their funeral before they passed away – which is up 3% since 2021. But this still leaves around a third of the population without funeral provisions.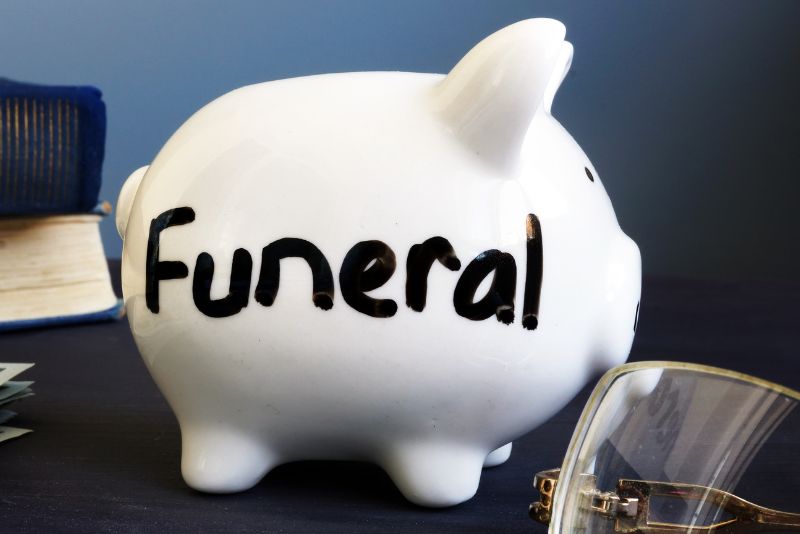 Of the 69% who did make provisions, only 59% put enough aside to cover the whole cost of the funeral. This is down -4% since 2021.
And, as more use savings to supplement income or cover the increased cost-of-living, those who made provisions via savings and investments has dropped by 10% in the past two years (41% versus 51% in 2020). This means that the number of people using their savings is now only 2% higher than the number of people using pre-paid funeral plans (39%).
How can you save money on funeral costs?
With the current economic climate, we can see the following cost-savings trends:
18% of people chose a cheaper coffin
17% spent less on flowers
16% had a home wake
13% chose not to embalm
12% didn't use a hearse or limousine
11% shopped around
10% didn't use order of service cards
7% chose a direct cremation
5% chose a cheaper cremation time
4% asked the funeral director to use fewer pall bearers
Are people still planning ahead?
The good news is that more of us are talking about it; the number of people who have spoken to someone about their funeral preferences has risen by 2% since 2021. There is clearly still room for improvement, but it is encouraging to see more openness around the topic in general.
This small increase means even more when it comes to reducing financial stress for friends and family when the time comes, particularly in our current economic climate.
The most popular way for people to plan their funeral is speaking to someone about their wishes – an encouraging 33% of people said this is what they have done.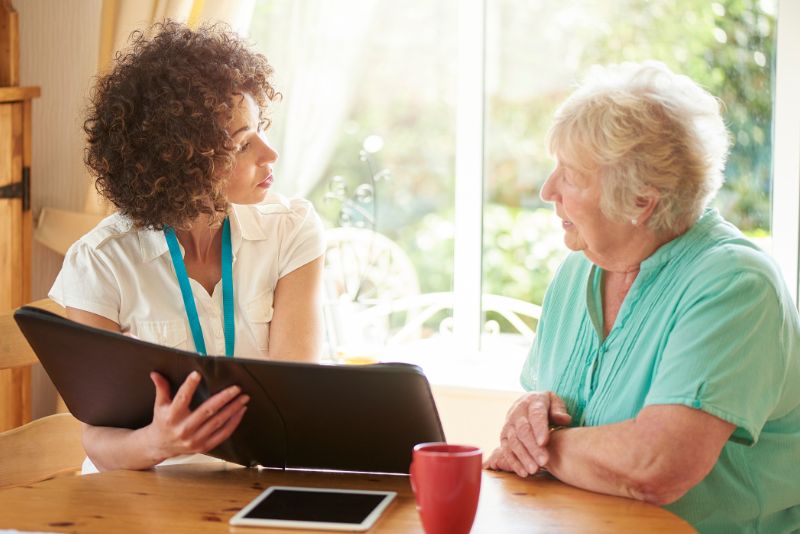 Some have also taken the next step to further reduce stress and formalise matters, with 16% of people recording their wishes in writing, and 18% of people said they had already pre-paid their funeral.
With the cost of dying higher than ever before, and with COVID-19 changing how we say goodbye to our loved ones, now is the time for parents and (adult) children to start talking about their preferences and to get a financial plan in place.
This could be a prepaid funeral plan or life insurance. Funeral plans are a way of pre-paying the costs and knowing that the service you've chosen will be paid for regardless of how much the cost may rise over the years. An Over 50's plan is a very popular type of life insurance that will pay out a lump sum whenever you die, to pay towards funeral costs (and maybe have a little left over too). The best bit is that they are so easy to arrange with no medical questions to answer and guaranteed acceptance.
Whatever your preference, talk to your local A-Plan branch to find out more.
*SunLife 'Cost of Dying' 2023 Report