Have you ever passed an unusual property and wondered what it would be like to live there? Perhaps it was a historic cottage, complete with an authentic thatched roof, or maybe a luxury property worthy of Kevin McCloud's approval…
If you've ever wanted to know more about living in a house like this, or you're lucky enough to call such a unique property your home, you'll need to take into account the specialist insurance you need to make sure you're covered. Here, we discuss a variety of non-standard homes and what kind of insurance you may need.
What is a non-standard home?
A 'non-standard home' is a term used in construction and insurance that refers to houses made using alternative methods and/or materials, rather than the usual bricks and mortar. The term is therefore much more inclusive than many realise, as it can refer to listed buildings, wattle and daub, post-war concrete prefab homes, 1960s steel-framed houses, timber-framed buildings, a HUF HAUS and log cabins.
The roof can also make a property a non-standard home if it isn't made from tile or slate, such as a thatched-roof cottage, a home with a tin roof or even a flat roof or non-standard extension. Moving from the very top to the very bottom, a home with unusual foundations such as a waterside property on stilts or using columns would also be classified as non-standard.
Essentially, any building not constructed of tiles, bricks and mortar can fall beyond the remit of a 'standard' home and may be considered as higher risk by insurers.
What is a listed building?
If your home is a historic one made from any of the unusual materials mentioned above, it may be classified as a listed building. A listed building is a building, object or structure of special architectural or historic interest.
There are three grades of listing in England and Wales: Grade I, Grade II* and Grade II. Most listed buildings are categorised as Grade II (91.7% of all listed buildings) and are therefore the most likely grade for a homeowner. Scotland uses a similar system, with Categories A, B and C.
Living in a listed property means there will be extra control over what changes can be made to the building, and owners will need to apply for consent for work that will affect the 'special architectural or historic interest' of their home. These requirements can affect the type of insurance you may need, so it's worth speaking to an expert.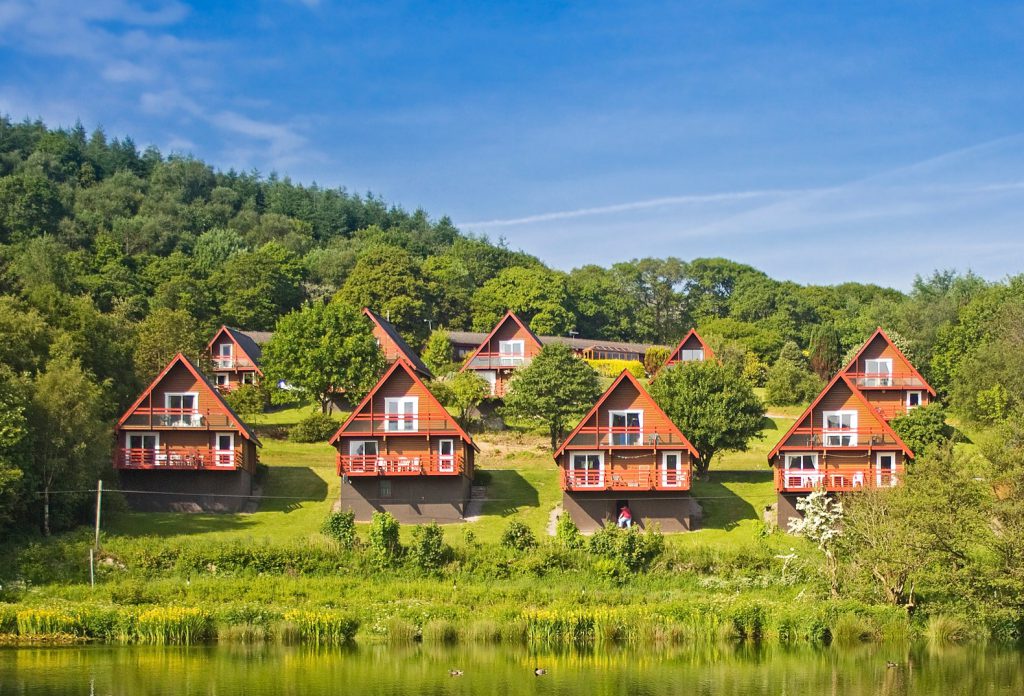 How do you insure a high-value property?
Your unusual home may come in the form of a high-value property, such as a large manor house or contemporary designer home. You may therefore need a higher level of cover that is less restrictive than most policies, and it can be a time-consuming process.
Working with a broker such as A-Plan means you can get a tailored approach to your insurance, with our specialist high value home insurance team.
Why do unusual homes require specialist insurance?
Home insurance protects your property and its content from listed perils, both big and small. Every home is susceptible to accidental damage from fires, extreme weather, subsidence, flooding, burglary and theft, or escape of water/leaks.
While unusual properties such as the ones described above make beautiful, eye-catching homes, owning and maintaining one can also come with associated risks and costs that require specialist insurance compared to a traditional house.
For example, a flat roof can have a higher risk of damage to the property during wet weather. They also carry higher fire risks, as do timber framed houses and log cabins, while concrete homes can start to crumble over time. If your home is a listed building, which many thatched properties are, then there are additional regulations that need to be adhered to when undertaking any repairs or maintenance works.
Generally speaking, repairs and replacement parts will probably cost more because of the non-standard building materials, which can also be harder to source. You may also require a specialist tradesperson to carry out the work, and the whole process could take longer, increasing the overall price and labour costs. You can therefore expect a higher premium, with insurers recognising the added difficulties in handling a potential claim.
For all these reasons, insurers will want to make sure the right policy is in place to cover these added risks. But this should also give you peace of mind – knowing that your unique home is protected in all scenarios.
How do I get specialist insurance for an unusual home?
When you're looking for specialist insurance for your unusual home, it's useful to have the following information to hand:
What materials your property is made of (the walls and roof)
When it was built
Whether it's a listed building
Any nearby large trees, or water sources
Previous subsidence
Flooding risks
Keep your home survey report and/or any other important property documents nearby, to help you answer any insurer's queries.
If you live in a house like the ones described in this piece, you may need specialist contents insurance as well as specialist home insurance. Having a combined buildings and contents insurance policy could be better value than separate cover.
You can also take steps around your home to prevent and protect against incidents, such as increasing the fire safety by installing fire alarms on every floor at least, if not in every room. Having up to date and serviced electrics can also go towards these precautions, especially if you own a thatched property. For even more thatched home tips, click here.
There's no place like home
If you're thinking of buying a non-standard, unusual or unique home, or you already own one and want to make sure you're getting the best deal on your specialist home insurance, our specialist non-standard construction home insurance team are here to help, and happy to answer any questions you may have.
While you can expect a home with exceptional qualities to come with higher insurance premiums, that doesn't mean you have to settle for a blanket policy or one that leaves you underinsured. By working with a broker such as A-Plan, we can take into account your specific needs, and utilise excellent, longstanding relationships with expert insurers to help find the bespoke cover that you need for your home.
Our advice is free, and we'd be happy to help with any of your queries. Contact us by telephone or visit your local high street branch. Find your nearest A-Plan Insurance branch here.
Sources: Historic England
You could also read: